July 4, 2012 at 4:32 pm
#29600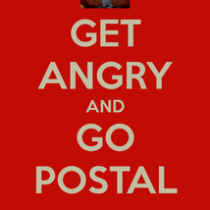 Mr.Goose 
Participant
@mr-goose
Okay, Taba has a point. I like that he makes maps for us and all that. I give him some slack. But in seriousness you can do WAY better backing me up. Really! Like right now. That's for a different time.
ZYX, You gave this to yourself. If I get rid of them. Or restart as I want. Then I can do better. I wouldn't have to take it or let it bother me. I can just get "rid" of the tumors. It's that simple. Seriously.
ZYX, I know you are sucking up hard to still keep stuff, but if I am really what I think I am. Then I will have a restart. I'll add taba to the "keep" people list. But, seriously. HARDLY any of you people even back me up. You all bitch and complain at my actions. So in reality, I am helping the server. I am weeding out the bad and keeping the good people. Let's all not be Vinces. Seriously. Own up to it and learn from this.