November 3, 2013 at 6:12 pm
#31164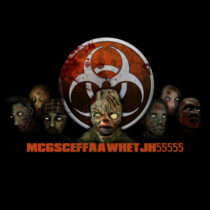 MCGSCEFFAAWHETJH55555 
Participant
Offline

@mcgsceffaawhetjh55555
CPT QuaG at November 3, 2013 at 6:04 PM


5555 I am extremely busy lately. I deleted you because I just don't have time to get into discussions about ZPS definitions. For questions regarding our ZPS servers, I simply recommended to you reach out to our admin team leads for ZPS (our community has assigned team leads for other games such as NMRIH, Gmod, L4D2, etc). You can gerally bring up questions to Tabajara. If I can be of help, great, however if there is something that you generally need, bring it up in the forums, one of the members or admins will be sure to reach out. Thanks.
And how would I be able to contact him anyway? He's probably testing maps or something.