May 21, 2013 at 10:26 am
#30885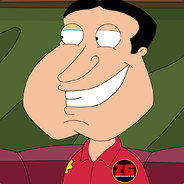 CPT QuaG
Keymaster
Version 3 has now been added to both of our servers. Information is as follows:
EDIT: v1 fixed zombies, added barricading and increased weapons + ammo. also thank gregster for basketball.
v2 added lighting, zombies spawn in the back cells, zombies can get most places including upstairs now, increased items + weapons again and clipped some areas.
v3 slight overlay increase, added objectives (code for armory/blowtorch for storage) additional clipping, reduced wave length and minor detailing.
Current version features:
Waves – 10
No current extraction (any ideas besides withstanding the horde welcomed)
No resupply chopper (I intended for the armory to be the source of weapons but will change everyone yells at me for it)
No power inside the prison to encourage use of the flashlight potentially increasing difficulty
Original post can be found on the nmrih forums here