December 26, 2012 at 7:49 pm
#30533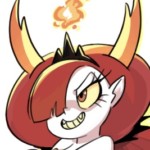 DrLeonSisk
Moderator
Offline

@drleonsisk
The Gmod server was shot down because Quag's already running 3 servers. The bandwith seems to barely be enough for the third server it seems. (Not to mention it crashes at a regular rate. Have you looked into that Quag?) So basically the idea was put to the side. It was a good idea, but the resources aren't available.
Not to mention when Contagion comes out, we'll probably have another server up, unless Quag stabs a knife into NMRIH's second server to make it a Contagion one to cut costs. The Second NMRIH server has been pretty useful though, it has been catching more players, so easing the flow on the first NMRIH server. People like the NMRIH servers, hell i went ot the MMNb server at first because it had low ping! It wasn't laggy, had low ping, a good server. So i continued playing, forward a couple months and here i am.
Zyx, we didn't bash you for trying to point out why his story was BS. We merely all agreed on that it's better safe than sorry.
"Talked this over with Holmar, best safe than sorry Zyx. And if it was a joke, it's pretty morbid."
Taco replied with this.
"I think that's how we all are doing this"
edit: Nearly forgot. Bless Campers worthless piece of crap soul