December 26, 2012 at 12:50 am
#30524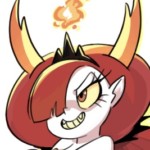 DrLeonSisk
Moderator
Offline

@drleonsisk
You're quite adamant on wiping the admin list Zyx. Hasn't Quag already adressed this?

Also, i think the maps should stay as they are. I don't play ZPS, but i'm pretty sure that people like having a variety of maps other than mall maps.
"Specifically, this community was founded to provide a server that would host all of the famous Zombie Panic Abandoned Mall Maps."
Sure, the server has mall maps, but only specializing in only mall maps kind of seems to choke diversity. Not to mention forcing people to join the forums just to post a thread demanding to have a map seems rather ridiculous. It would annoy people, not to mention cause people to walk away from the server, After all there are other servers that host the map they want, all that would happen is that we would be feeding other servers with a silver spoon. We'd lose public attention doing so. We'd basically be shooting ourselves in the foot.
I'm sorry to say this Zyx, but you seem to have poorly seen your thoughts through.