December 19, 2012 at 8:11 pm
#30468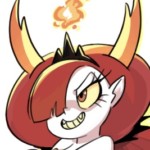 DrLeonSisk
Moderator
Offline

@drleonsisk
I'm going to be honest here, i know your trying to keep the server troll free and that's awesome. Since i don't go to the ZPS Server, (Personal choice. Might give it a twirl one of these days.) you have been telling me of problem players and i have taken care of them on the sourcebans page. Thanks for providing that information, getting rid of the trolls makes gaming enjoyable.
I feel that you should have waited a month between asking how you're doing as a admin though. (You're doing fine, don't sweat it.) Or talked to the head honchos, but you did want to know what we thought of you. I think your doing fine.
And Spade, it's true, the trolls were pretty plentiful when you weren't around, i was taking care of them in the background.
All in all, let's see how the 90 days go for the both of you.