May 2, 2017 at 8:58 am
#6163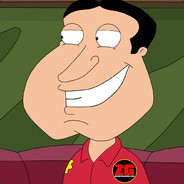 CPT QuaG
Keymaster
I had the chance to go through this map in a small testing capacity with Don't Expect.  This is looking really awesome.  A few things that I found:
For the gun store, there are gun racks that would be great to align the walls.  You can use examples from zpo_dayofthedead_b7-35.bsp.  There is an arsenal room in the first part of the map.  Also, for some of the decor, you have to change the name to Gunner's Den (see poster below):
I saw this object not properly rendered:
I think for the directories, there should be a top floor for the top floor directory and one for the bottom floor.  There should be something that shows "you are here."  Can you provide the size of that directory so I can make one for you?  Also, should we use the 2 sided directory sign from abandoned mall as opposed to the three sided one?