March 29, 2017 at 2:35 pm
#6094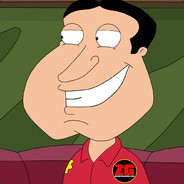 CPT QuaG
Keymaster
I do very much like how this is coming so far.  A couple of comments:
I would recommend adding double-escalators instead of a single escalator.  If the actual mall only had a single, maybe then finding another place in the mall to add an extra pair (one up and one down)
I couldn't tell which store was the anchor store (Penny's or Gimbels).  I highly recommend that in one of these anchor stores that you add the escalator pair (in the movie, there are two escalator pairs right next to each other).  I would also then recommend adding an elevator in the anchor store (again just like the movie).  
There should be a directory sign on each end of the mall (one side with ZG logo and the other with the actual directory picture from the mall in 1978
In any case, awesome start!!!!!