March 21, 2013 at 9:31 am
#30812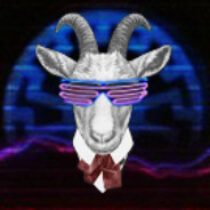 Acegoat
Participant
Offline

@acegoat
CPT QuaG at March 19, 2013 at 10:07 PM


Acelin, outstanding job. Very fun and creative map to play. Here are a few suggestions:

1) Change two of the three zones to be one in the cinema and one in the market

2) Market to be just a tad big bigger (say the size of the one in Northway Mall with another entrance. The door on the market does not match a normal double-window sliding door you usually would encounter.

3) Make the entrance to both the Cinema and the Market bigger than just a single door.

4) Love the MMNB logo. Add MMNB logo to the screen in the Cinema (blown up of course)

5) Since the name of this map is cinema, you should concentrate on the Cinema! Open the cinema up just a tad. Make the entrance way have a ticket booth (like on the Broadway map). You should have two actual theaters, one on the right and one on the left. In the middle when you come in should be your consession stand with a boys room to the right and a girls room to the left. Again this would be a zone. Therefore, you should have an emergency exit (should use an exit sign for that as well) in each actual theater. This would make three ways into the Cinema.

6) The fence and playground next to the Cinema is out of place. I would turn that whole area (especially since you have cars there anyway) into a parking lot. You can have a fence that goes around the lot . . . you already have fences next to the market so it may be wise to trim it back a bit.

7) Make the supply drops every other round. If you have a full map of players, a supply drop every round may be too easy.

Again, great job Acelin! You've got a great map!
I am putting all these ideas to mind and have actually progressed quickley, I am re-do'ing a lot and making the quality of the map better.