December 28, 2012 at 2:03 am
#30556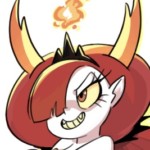 DrLeonSisk
Moderator
Offline

@drleonsisk
Zyx78boy at December 28, 2012 at 12:53 AM


Happy Birthday wickk!

By the way Leon , you're like me, you can make a budget on anything, but once in practice you can't keep it.
Actually, it's because of borderlands 2, not to mnetion i have some movies and got a season of mad men i still haven't killed off on my laptop. I clear out movies after i watch them if they're not spectacular that i want to keep.