June 28, 2017 at 2:40 pm
#6204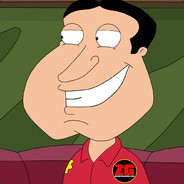 CPT QuaG
Keymaster
So I am overall supporting Zombielle.  I reviewed the rules posted in the Zombie Panic Game Hub.  It does spell out the consequences within the rules as stated here:Rule Breaking – Kick & Ban Policy
Admins reserve the right as a punishment to breaking Zombie Gaming [ZG] rules is to instill a consequence.  Some kick/ban consequences are automated already within the server(s).  In some cases, admins will enforce rules in real time.  For every violation, the Admin will provide one (1) warning.  Thereafter, a kick or ban will take place as follows:
1st Violation – 1 Day Ban (1444 Hours)
2nd Violation – 1 Week Ban (10080 Hours)
3rd Violation – 1 Month Ban (43829 Hours)
4th Violation – Permanent Ban
After a third ban violation (third strike) any subsequent ban, regardless of the type of violation will result in a permaban.
Because we are currently short administrators and we typically try to have two admins involved in a permaban situation, I am willing to start over as long as you are willing to be a contributing member to the community.  I will release your ban restriction starting July 1st if you agree to the above commitment to the community.
Quag has spoken!
This reply was modified 5 years, 11 months ago by CPT QuaG.