December 26, 2012 at 11:39 pm
#30536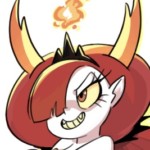 DrLeonSisk
Moderator
Offline

@drleonsisk
You shouldn't overreact, and also calm down when people disagree with you. not everyone will agree with you in life. After all, life doesn't always hand out the best hand of cards, you deal with what you got. I don't feel the thread really got derailed. We all gave our thoughts and opinions, i feel that was mainly the point of the thread.
Also, we don't see you as hitler, disagreement with some of your thoughts are had, and if someone supports them, then they agree. But it's not to be taken negatively. Although with goose, well. We don't have to go into that. Yes, he insulted you, but do you really care? Getting bothered by it really just thew fuel to the fire.

I won't deny i assaulted you with replies, but i had to get my points and thoughts through. I had to clear things up that you kept pointing out.
And damn it, you beat me to it. Was hoping to say Happy 100 posts first.