December 25, 2012 at 11:59 pm
#30522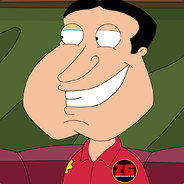 CPT QuaG
Keymaster
Thank you Zboy, but yet a bit strange of a post. What does it mean, "it probably would be best if the community shuts down for a while for some changes to be made."?
. . . . . . . In any case, to squelch any rumors that may have started because of this post, MMNB will not be going around anytime soon. In fact, we are probably stronger than ever and now getting closer to the release of Contagion. I will do a pitch once a year (probably around Christmas to ask for some support. If it is given, wonderful, you people rock (espcially those that have donated in the past. . . ie Kitten, thank you). If it is not given, well, do something (ie, click some stupid advertising or promote the website, whatever you can do).
Thanks again to all of you who have helped without being ask. You are truly the ones that make this community great!